Crafting the perfect Rome food itinerary can be a daunting task. The Italian capital has thousands of fantastic restaurants to choose from! When visiting, you can sample a huge variety of Italian cuisine, from pizza and pasta to street food from the inventive younger generations of cooks. On top of that, the city has its own signature dishes featured on restaurant menus in every neighborhood.
If you are staying in town for a while, you ought to take advantage of the city's burgeoning international food scene. From the Middle East to Latin America and beyond, almost all of the world's cuisines can be found somewhere among ruins and museums. Along with these are a handful of delicious Thai restaurants serving up authentic flavors. Read our guide for the best Thai restaurants in Rome!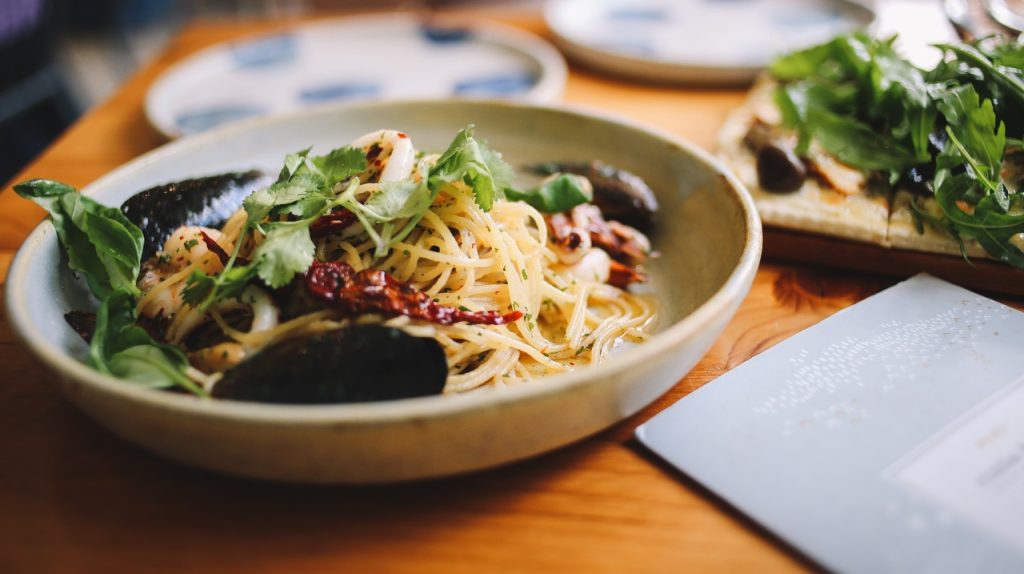 (This article contains 3 Thai restaurants in Rome, which are best in our subjective opinion. The order of the restaurants is not related to the quality they offer. Every restaurant has its pros and cons, so choose the one based on your personal preferences.)
Sukhothai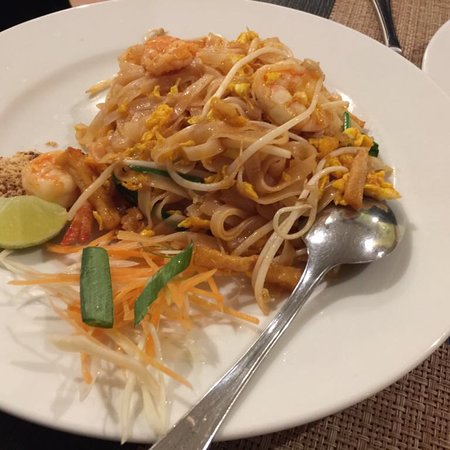 The first authentic Thai spot is a hidden gem. Though located a little out of the center, Sukhothai is very much worth a visit if you are craving a sweet, spicy curry. It's just a few steps away from the Trastevere train station, so getting there is a breeze.
Step inside, and you will be greeted by a spacious, elegant dining room with tasteful decor showing off images of Thailand. The Thai staff are eager to show off their national cuisine to guests and are happy to give recommendations. Their menu features all of the classics for reasonable prices.
Begin your culinary journey with one of their many hit appetizers. You can keep it healthy and simple with some vegetable spring rolls expertly wrapped in clear rice paper, or go all out with some Tod Man Kung, deep-fried shrimp, and chicken balls. Their best starter, however, has to be the chicken skewers coated in a lovely, peanut-y satay sauce.
From there, you have seemingly endless options for your main course. Are you a newcomer to Thai cuisine? You can't go wrong with the iconic Pad Thai, a hefty portion of rice noodles stir-fried with chili peppers, red onions, tamarind (a sweet, tangy fruit), and shrimp served with peanuts and fresh herbs on top.
If you are a more seasoned Thai food connoisseur, help yourself to one of their dozens of curries, salads, or noodle or rice-based dishes. Each concoction has that perfect blend of sweetness, spiciness, and aromatics like green onions and Thai basil that makes this nation's food so unique! Sukhothai takes Mondays off but operates Tuesday through Sunday from 12:30 PM (12:30 hours) to 3:00 PM (15:00 hours) and from 7:30 PM (19:30 hours) to 11:00 PM (23:00 hours).
Distance: 4.7 kilometers (2.9 miles) from Trevi Fountain
Phone: +39 06 5526 3993
Siam Cuisine
This next spot is right in the heart of the action. Just a few steps from Villa Borghese, Siam Cuisine is an excellent spot to refresh after a walking tour with some spicy Thai delicacies! Visit the restaurant, and you will feel like you have stepped into Thailand.
The walls are covered with ornate tapestries and Buddhist images, and Thai-language pop music plays softly in the background. Their menu is similar to Sukhothai's, with favorites like Pad Thai and chicken satay making appearances.
A variety of green, red, and yellow curries with bouquets of fresh vegetables are waiting to satisfy your taste buds. Whatever you choose, wash it all down with a Singha Thai beer. However, their pineapple fried rice will surely blow you away. It's exactly what it sounds like, a delicious pile of fried rice with ample curry seasoning and fresh vegetables sauteed into it.
Add the sweetness of fresh pineapple chunks for some balance. But that's not all. This mountain of flavor is served inside a pineapple! A+ for flavor and A++ for presentation. Hopefully, you saved room for dessert. Give their mango sticky rice a taste. If you are new to this, it's a portion of rice held together with sweet, condensed milk topped with slices of mango and coconut flakes. It's easily one of the healthiest sweet treats on the planet.
Siam Cuisine proudly serves the most authentic Thai cuisine in Central Rome from Monday through Saturday. Stop by any of these days between 12:00 PM (12:00 hours) and 3:00 PM (15:00 hours) and from 7:00 PM (19:00 hours) to 11:00 PM (23:00 hours). Since they are one of the only Thai restaurants in the area, it's wise to call ahead and reserve to beat the competition to your table.
Distance: 1.4 kilometers (0.8 miles) from Trevi Fountain
Phone: +39 06 8957 0919
Bali Bar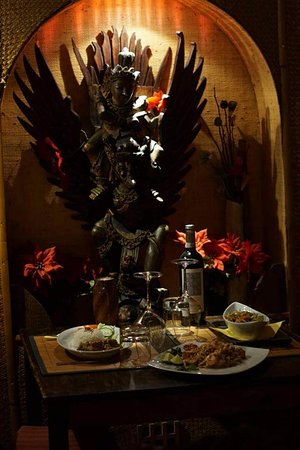 Rome doesn't have to be all about pizza and pasta. Come down to Bali Bar and change things up a bit. Located in the hip Trastevere district, this foodie paradise serves up a delicious combination of Thai, Indonesian, and Vietnamese dishes in one of the coolest-looking restaurants in the whole city.
Walk into the bar, and you will feel as if you have been transported to an eatery in Bali. The dimly-lit interior is full of wood panels, red cushions, and framed images of traditional Balinese designs.
Start with an appetizer representing any of the three countries, such as Indonesian corn fritters, red curry pork meatballs, or Lumpia– fried spring rolls stuffed with shrimp and bamboo shoots. Any of them pair perfectly with one of their signature cocktails made with Japanese shochu. Their bartenders occasionally change up the menu with new concoctions, but you can expect drinks inspired by Eastern flavors and names such as "pad thai tonic" or "red dragon mojito."
Keeping with local traditions, the rest of the menu is split into first and second courses. Whereas most Italian restaurants' first courses feature pasta, at Bali Bar, you get noodles! Get mi goreng, the quintessential Indonesian dish of noodles and meat in a seriously spicy sauce.
For the second dish, you can go surf, turf, or vegetarian. Choose from regional flavors such as Thai prawns in lemongrass sauce, Indonesian rendang spicy beef, or fried tofu in coconut sauce. They have got something for every kind of food lover here. The bar is open most evenings from 6:30 PM (18:30 hours) to 1:00 AM (1:00 hours). Sunday has a special lunchtime opening from 12:30 PM (12:30 hours) to 2:30 PM (14:30 hours), and they take Mondays off.
Location: Via del Mattonato 29
Website: BaliBar.it
Distance: 2.2 kilometers (1.3 miles) from Trevi Fountain
Phone: +39 06 589 6089
Where to find the best Thai restaurants in Rome?
Thai food has become increasingly popular among tourists in recent years, so it is no wonder that there are a pretty good number of Thai restaurants in the city. However, you won't find many of them in the historic center of Rome because they are more concentrated in certain neighborhoods like Trastevere or Monti. Another good thing about Thai restaurants in Rome is that almost all of them are pretty good. Therefore, you have little or no chance to enter a Thai restaurant that doesn't serve delicious food, which is rare in such a big city.
Check out more articles about Rome:
Hey there! Some links on this page are affiliate links which means that, if you choose to make a purchase, we may earn a small commission at no extra cost to you. We greatly appreciate your support!