Planning where to eat on a Roman vacation can get overwhelming. The ancient capital has impressive food options on every corner! Tourists can sample the best that Italy's cuisine has to offer, from pizza and pasta to delicious street food. On top of that, the city has its own signature dishes featured on restaurant menus in every neighborhood.
Are you spending some extra time in the city? Why not take advantage of the city's thriving international food scene? From East Asia to Africa and the Middle East, you can find almost any country's cuisine somewhere among ruins and museums. Along with these are a plethora of tasty spots pumping out authentic Mexican flavors like tacos, quesadillas, and much more. Here are the best Mexican restaurants in Rome: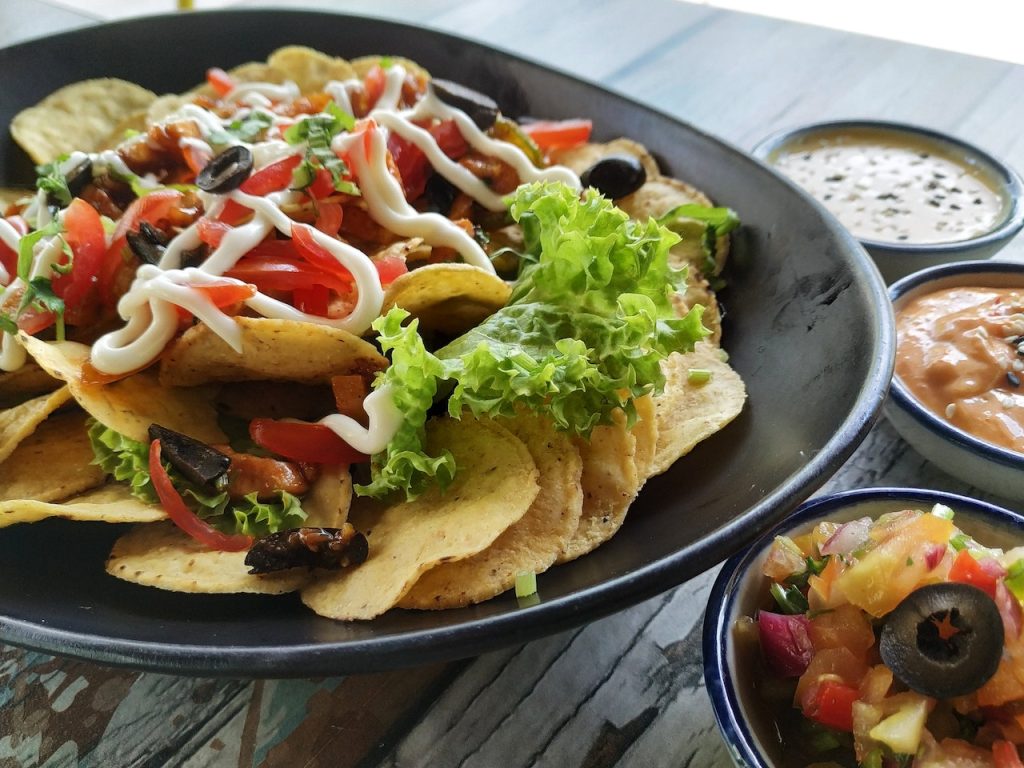 (This article contains 3 Mexican restaurants in Rome, which are best in our subjective opinion. The order of the restaurants is not related to the quality they offer. Every restaurant has its pros and cons, so choose the one based on your personal preferences.)
La Cucaracha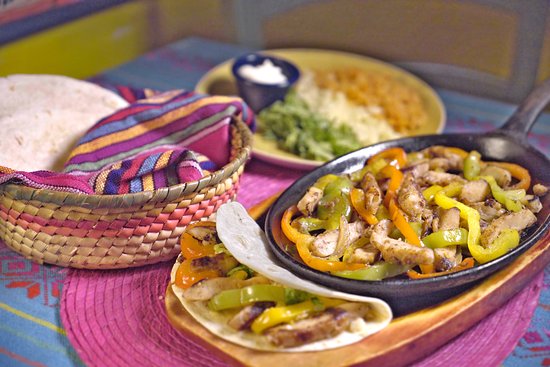 Our first selection is just a street away from the edge of the Vatican and is the perfect spot to fill up before waiting in line to get into the city or for refreshments after exploring the Pope's residence. La Cucaracha is the passion project of Diana Beltran, the Acapulco-born head chef who immigrated to Rome at the age of 18. She quickly made a name for herself as a chef and caterer and has served distinguished clients such as Pope Benedict!
Beltran's hardcore passion for sharing her home's cuisine led her to publish "Mexico," a cookbook catering to Italian citizens with ingredients they can easily find in their communities. The people of Rome, however, can try these recipes prepared at the hands of the author! Take a seat in the restaurant's colorful, Aztec-inspired dining room and prepare yourself for some of the most authentic Mexican food in Europe.
Choose from many starters, mostly based on tortillas, cheese, and meat. For example, try the tostadas, a popular Mexican snack with a crunchy tortilla, lettuce, and your choice of meat. You can go classic with chicken or kick it up a notch with spicy chorizo! You can't go wrong with nachos, either. If you are eating with a larger group, La Cucaracha is a great choice. You can order fresh, house-made tortilla chips piled high with cheese, jalapenos, pico de gallo, and much more!
If you make it through the appetizers without getting full, you will be blown away by the huge menu of main courses. There is a massive variety of classic dishes like tacos and quesadillas with every meat imaginable, but also several house specialty plates. These signature creations by Beltran include Tampiqueña, a grilled steak served with guacamole, Verde sauce, pico de gallo, and a generous portion of rice and beans.
As if that weren't enough, guests can enjoy massive plates of fajitas, still sizzling on the plate as they are served. They also have a special Tex-Mex menu complete with special dishes that were born out of a blend of Mexican and American cuisines, such as burritos, specialty burgers, and more.
If you want to visit La Cucaracha and sample its tasty menu items, it's wise to plan! The restaurant is closed Tuesdays and only opens at dinnertime, from 7:00 PM (19:00 hours) to 11:30 PM (23:30 hours) on Mondays and Wednesdays through Fridays. It has longer hours on weekends, opening from 11:00 AM (11:00 hours) to 111:30 PM (23:30 hours) on Saturdays and Sundays.
Distance: 3.3 kilometers (2 miles) from Trevi Fountain
Phone: +39 06 3974 6373
Maybu – Margaritas y Burritos Via Candia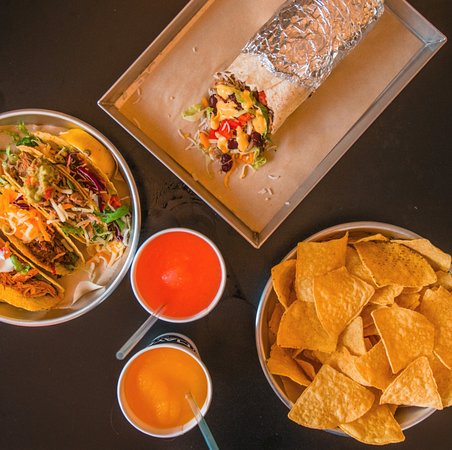 With two locations in Rome (one is right next to La Cucaracha!), this is another heavy contender for satisfying Mexican food cravings. This restaurant is an entirely different concept, though.
Specializing more in Tex-Mex, they have a smaller menu but no less packed with flavor! Take your pick from tacos, nachos, salad, or burritos, and then the power is in your hands! They have a selection of deliciously juicy meats prepared in Mexican fashion.
If you are vegetarian, they have plant-based options for you too! After that, you can get a variety of toppings like cheese and veggies. Top it off with your choice of salsa– take the chipotle one for an extra kick. The restaurant is a popular takeout option, but guests dining in should treat themselves to a frozen margarita!
They are available in a few different flavors, like mango or classic lime. Need a sweet, non-alcoholic treat? Ask for their churros, made fresh to order! Anyone craving Mexican food in Rome ought to visit Maybu. It is open daily from 12:00 PM (12:00 hours) to 11:00 PM (23:00 hours) without breaks, so stop by and grab a burrito.
Location: Via Candia 113
Website: Maybu.it
Distance: 3.3 kilometers (2 miles) from Trevi Fountain
Phone: +39 06 6941 6108
Pico's Taqueria & American Grill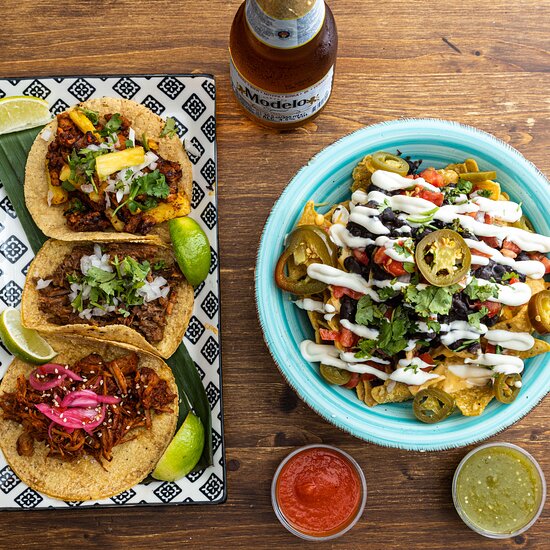 Pico's has two equally delicious menus. They serve the Trastevere district, just a few steps away from the river. Stop by for some of the city's most authentic Mexican bites! The interior is extremely inviting, with its colorful dining room and cacti livening up the place.
The staff is extremely friendly and professional, and service is always quick. One thing Mexican food connoisseurs should know about Pico's is that they use real corn tortillas! The further you travel away from Mexico, the more they become a delicacy.
However, this spot serves its tacos the right way inside doubled-up corn tortillas that you can smell from down the street. Their tacos are easily the most popular menu item. Choose any meat on the menu, from grilled chicken to carne asada, but consider getting al pastor, the juicy, marinated pork that's grilled on a massive spit resembling döner kebab!
However, if tacos aren't your thing, you can have the same toppings over crispy nachos or wrapped snug inside a burrito! Vegetarian and vegan-friendly alternatives exist here, too, and are just as tasty. The American side of the menu features tasty Tex-Mex fusion dishes. The menu might say "mac and cheese," but you won't find many places that prepare cheesy noodles with chorizo or pastor!
The burrito bowl, popularized in the USA, is exactly what it sounds like. A bowl packed full of rice, beans, your choice of meat, and several toppings and salsas is a delicious low-carb alternative to its wrapped cousin. Whatever you get, wash it down with a margarita or a real Mexican cerveza. Pico's Taqueria & American Grill serves lovers of tacos and chicken wings alike in Rome's center. They are open daily from 12:00 PM (12:00 hours) to 12:00 AM (00:00 hours)!
Distance: 2 kilometers (1.2 miles) from Trevi Fountain
Phone: +39 06 4424 2807
Where to find the best Mexican restaurants in Rome?
Rome is a pretty big city, so there are many Mexican restaurants, but not many of them are around the center. Therefore, if you are admiring the most popular attractions and hunger catches you, your choices with Mexican food are limited. Luckily, those few Mexican restaurants near the center of Rome are pretty good, so you will not mistake whichever you choose. If the location of Mexican restaurants is not important to you, we suggest also visiting Mr. Tabu tacos e burritos and Lu'um Mexican Bistrot restaurants.
Check out more articles about Rome:
Hey there! Some links on this page are affiliate links which means that, if you choose to make a purchase, we may earn a small commission at no extra cost to you. We greatly appreciate your support!