While exploring the fascinating canals and architecture of Venice, why not enhance your experience by eating as the locals do? As in many Italian regions, the city has its own special cuisine, leaning heavily on seafood caught in the nearby Venice Lagoon.
You can sample delicious Venetian seafood delicacies in the many nearby eateries. However, knowing Venice's reputation as a tourist city, many restaurants are mere tourist traps with inflated prices and food of low quality. Where can you go to get high-quality seafood? Check out our guide to find out about the best seafood restaurants in Venice!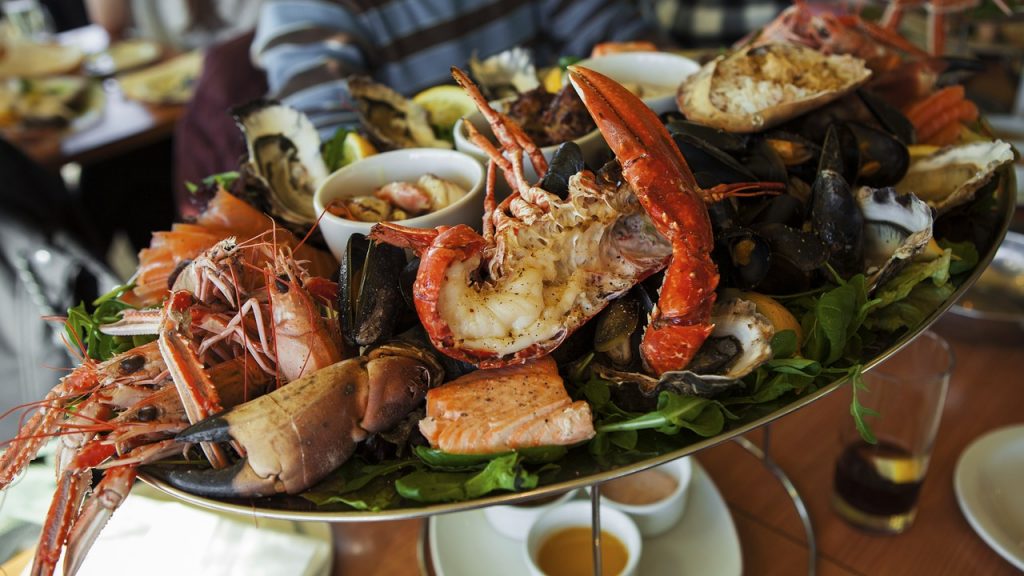 (This article contains 5 seafood restaurants in Venice, which are best in our subjective opinion. The order of the restaurants is not related to the quality they offer. Every restaurant has its pros and cons, so choose the one based on your personal preferences.)
Osteria Fanal Del Codega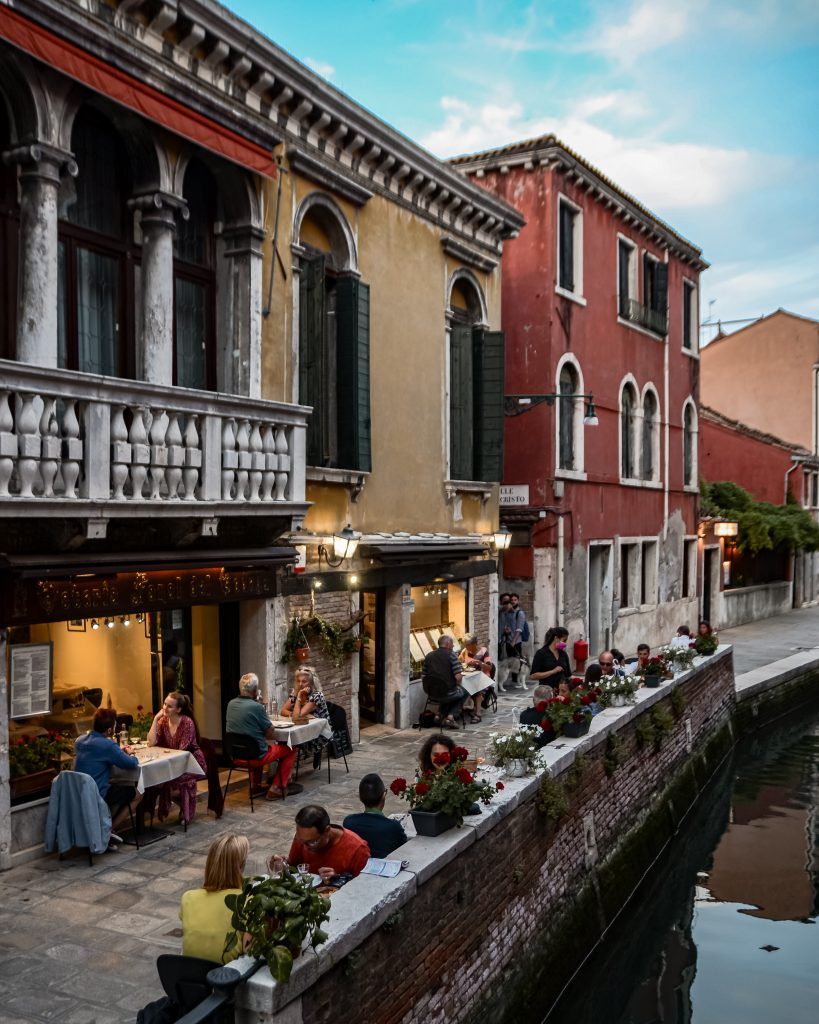 Located right in the heart of Venice on a quiet canal, this local favorite crafts tasty dishes from sea and land in a classy-yet-laid-back atmosphere. It's just a few minutes walk from the grand canal, so you get the benefit of both a central location and a peaceful atmosphere on a quieter street. Seasoned Venetian travelers will recognize them as the restaurant just next to Basilica dei Frari.
The interior is modern and un-fussy, and there are plenty of tables to seat guests. If you prefer a view, they a few outdoor tables overlooking the canal.
The restaurant prides itself on its ability to create "sophisticated, traditional Venetian dishes." Head chef Jozef proudly serves Venetian classics such as cuttlefish with polenta and ink pasta. Dining with picky eaters? No problem! It's still a great option because they also have a variety of non-fish dishes like lamb chops, ribs, and Italian pasta.
He also likes to push the envelope with his personal creations. Among these are his baked sea bass, served with potatoes, capers, Taggiasca olives, and a bouquet of fresh vegetables. Guests also praise the hosts and servers for their kind and attentive service.
Like many Italian eateries, the kitchen takes an afternoon break to prepare for the evening dinner crowd. They're open every day from 12:00 PM (12:00 hours) to 2:30 PM (14:30 hours) and again from 6:30 PM (18:30 hours) to 11:00 PM (23:00 hours).
Osteria Fanal del Codega is located in Fondamenta del Forner 2924, which is 1.3 kilometers (0.8 miles) away from St. Mark's Square in Venice. If traveling by Vaporetto, get off at S. Tomà, and you're already almost there. Act fast because the restaurant is booked up on weekends and most of the peak season! Call ahead or use the reservation form on their website.
Distance: 1.3 kilometers (0.8 miles) from St. Mark's Square
Phone: +39 041 303 1244
Ristorante Bacarandino ai Corazzieri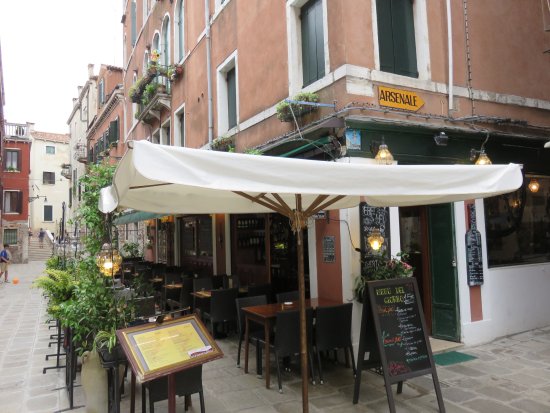 This local favorite has been serving up Venetian classics since 1974 and is a tribute to an iconic local eatery named Ai Corazzieri. They're located on the eastern part of the island in the Castello district, an area known for being largely more laid back and authentic than areas frequented by tourists.
However, it's not too out of the way for foreign visitors! It's less than 15 minutes from St. Mark's Square on foot, so it makes for a great place to refresh after a day of sightseeing.
The restaurant can welcome up to 85 guests at any time. Its interior is spacious yet equally cozy thanks to its exposed brick walls and moody lighting. They also have a spacious patio where guests can enjoy the ambiance of the neighborhood in the warm months. There's no canal alongside the building, but it offers a unique view of one of Venice's final true residential areas.
Due to their decision to stick to locally-sourced ingredients, the seafood portion of the menu changes with the seasons. Depending on when you visit, you'll have the chance to try monkfish in pumpkin sauce, squid, or perhaps pasta with a variety of shellfish, such as king prawn or Veraci clams.
Local classics like cuttlefish in ink sauce and polenta are available for most of the year, so you can sample them here! If your travel companions don't share your fascination with frutti di mare, they have just as many dishes based on lamb, pork, or beef to keep them happy!
Its staff members are hailed as some of the finest in town for their professionalism and hospitality. If you're unsure of what you want, they seem to have the magical knack to help you figure out which dishes and wines to get.
They open daily at 11:00 AM (11:00 hours) and stay open until 11:00 PM (23:00 hours) without any closures in between. Reservations are also recommended here, as it's popular with tourists and locals alike. Either call the restaurant or use their online portal to get your table!
Distance: 900 meters (0.5 miles) from St. Mark's Square
Phone: +39 041 528 6996
La Colombina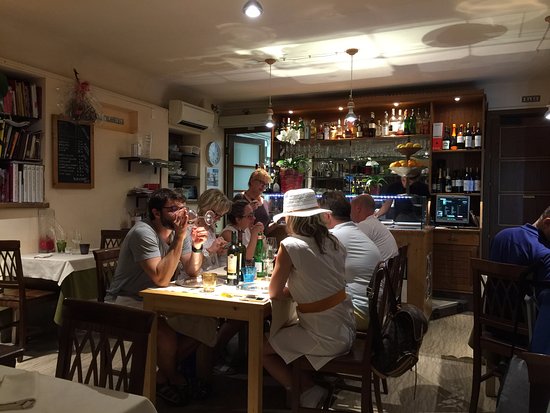 If being featured on Michelin's Venice restaurant guide isn't enough of a reason to fall in love with La Colombina, their rare combination of traditional cooking and contemporary flavors surely will!
Be sure to visit this tasty spot, located on the northern part of the island, halfway between the train station and the Rialto district, if you're walking between the two.
Though close to the center, it's slightly hidden and out of the line of fire for most tourists wandering around searching for a bite. Here, you can sample Venice essentials like squid ink risotto or stewed squid with polenta.
However, the restaurant's chefs are ever inventive and peddle their own seafood creations, such as scallop au gratin seasoned with Sicily oranges or gnocchi served with crab and rosemary. Pair it with a wine from their impressive inventory!
The customer experience is the restaurant's priority, and this is what they have to say about their approach to their work: "we firmly believe that one of our most important ingredients is a generous portion of conviviality and a sincere Italian smile ready to welcome you and introduce you to all our suggestions." Not convinced? You surely will be after sampling their menu!
The restaurant opens for lunch from 12:30 PM (12:30 hours) to 2:30 PM (14:30 hours) and for dinner from 7:00 PM (19:00 hours) to 10:00 PM (22:00 hours). Additionally, they serve aperitifs from 11:00 AM (11:00 hours) to 1:00 PM (13:00 hours) and from 5:00 PM (17:00 hours) to 8:00 PM (20:00 hours) for those who'd like to relax with a glass of wine and taste local delicacies like saor, fried sardines marinated in onions and vinegar. They're closed on Wednesdays.
They can only fit 40 guests at a time inside and only 20 on the patio, so it's advisable to reserve ahead of time. You can do this by calling ahead or e-mailing the manager. Contact information can be found on their website.
Distance: 1.6 kilometers (1 mile) from St. Mark's Square
Phone: +39 041 522 2616
Osteria Antico Giardinetto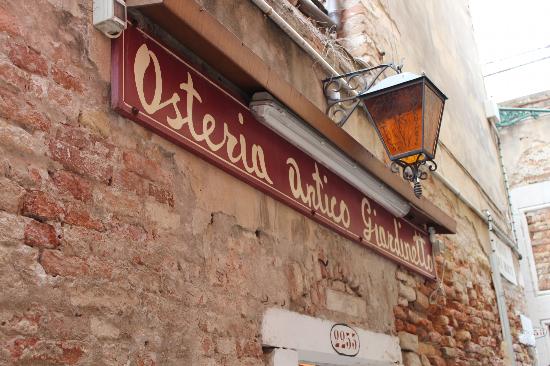 A younger Venice establishment that has made waves on the city's culinary scene, Osteria Antico Giardinetto has been turning out delicious seafood, meat, and vegetarian dishes since 2007. Owners Larisa and Virgilio put their hearts and souls into every single dish, all made from scratch and locally sourced.
The restaurant made its home in the heart of Venice. It is located only a few minutes walk from the Rialto fish market and Grand Canal. Though known as one of the city's most hectic, crowded districts, the restaurant is located on a quiet side street where you have to cross several beautiful bridges and squares to find it.
Their seafood selection leans heavily on shellfish, with inventive flavors including pumpkin gnocchi and scampi. Their spider crab is another popular choice, served with a fresh arugula salad. Prefer to keep it simple? Try their sautéed clams and mussels with butter and fresh herbs!
The interior, though small, is extremely welcoming and charismatic. You'll feel like a guest in the owner's own home as you're seated in the cozy dining room. The wood-panel walls may remind you of a visit to your grandparents' house. Out back, the patio stays open through winter with a special cover and heating system for your comfort.
Since they're only open for dinner from 6:00 PM (18:00 hours) to 10:00 PM (22:00 hours), getting a table can be competitive, considering the restaurant's small size. Call them or send an e-mail to book your table, so you don't miss out on this special establishment. The restaurant is closed on Mondays.
Distance: 1 kilometer (0.6 miles) from St. Mark's Square
Phone: +39 041 722 882
Ai Barbacani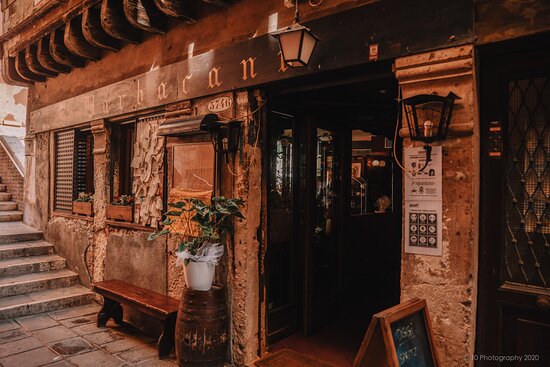 This spot offers an unforgettable dining experience inside a living piece of Venetian history. Decades ago, the restaurant was built in the remains of an ancient coal depot. The owners were proud of the history behind the location and left remnants of it in plain sight. The support beams in the middle of the dining room are original and have withstood centuries.
Guests of the restaurant have a chance to try top-quality seafood, with the majority of ingredients caught in the Venice Lagoon or the Adriatic Sea. They maintain a philosophy of "complex simplicity," which defines their cooking approach: simple dishes bursting with dozens of flavors.
Start your meal off with spaghetti and Venetian clams and herbs, and then kick it up a notch with some grilled gilthead or black rigatoni cooked with cuttlefish ink! No matter what you choose, their menu is sure to impress.
In addition to their normal menu, Ai Barbacani offers what they call "gourmet experiences." For this option, which must be booked in advance, there's a table for two with an incredible view overlooking the canal. It's a secluded part of the restaurant with private service and unforgettable dishes from a special menu.
The restaurant stays open every day of the week at the same hours, from 11:00 AM (11:00 hours) to 11:00 PM (23:00 hours). Seating is limited, so they recommend reservations for regular customers, especially for those interested in the gourmet experience offers.
Distance: 500 meters (0.3 miles) from St. Mark's Square
Phone: +39 041 521 0234
Where to find the best seafood restaurants in Venice?
Venice is full of different seafood restaurants, but it is really hard to find those who serve high-quality food for reasonable prices. Most restaurants are tourist traps, especially those near most visited tourist attractions. Therefore, you should always check reviews before entering Venice's restaurant, no matter how attractive it looks.
Good seafood restaurants in Venice are often located off beaten tracks, in small alleys, and hidden from crowds. They usually do not have attractive exteriors or views but focus on the food experience. Keep in mind that it is always worth it to walk a little bit farther to reach a good restaurant with reasonable prices rather than sit in some tourist trap where you paid a fortune for bland food.
Check out more articles about Venice:
Hey there! Some links on this page are affiliate links which means that, if you choose to make a purchase, we may earn a small commission at no extra cost to you. We greatly appreciate your support!