Murano is a lovely island in the Venice lagoon that is much quieter and less crowded than Venice. It is not actually a single island but a system of islets linked together by many picturesque bridges. However, what is Murano famous for?
Being an island, Murano can only be reached by sea. As soon as you get off the Vaporetto, you will feel like you are in a miniature Venice. The significant development and wealth of Murano began in the year 1291. Because of events from that year, Murano is a popular tourist destination nowadays. Read more to find out why is Murano such a famous island and what you should not miss while being there.
Murano glass
Murano is famous all over the world for making high-quality glass pieces. But do you know that glass-making wasn't always Murano's thing? Glass makers were actually situated in Venice until the 13th century. In 1291, the Doge of Venice forced glass-makers to move from Venice to Murano.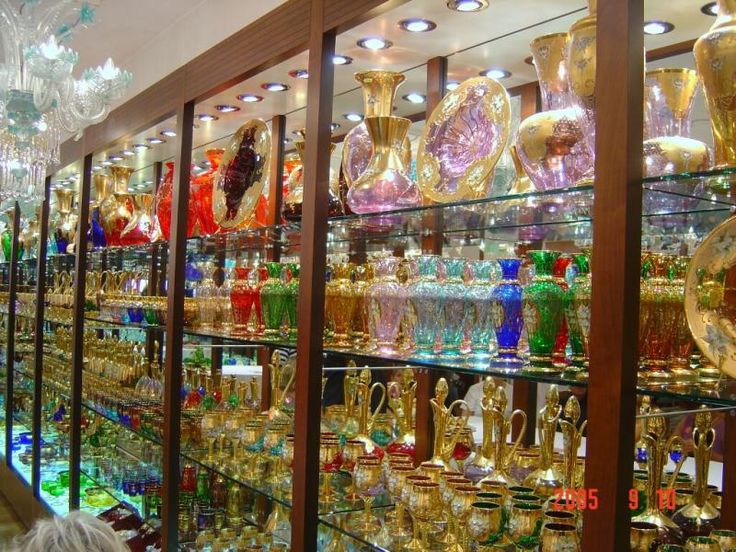 It was a necessary decision in order to prevent fires in the crowded Venice, and since then, Murano has numerous glassworks that attracts hundreds of thousands of tourists every year. When tourists step on this lovely island, they usually first visit a glass factory for a live glass-blowing demonstration. These factories charge a small fee to pay (5 to 8 euros), but the demonstrations look pretty cool and are totally worth visiting.
The most popular place to experience this authentic event is The Glass Cathedral, or Santa Chiara. It is a newly restored medieval church that offers live demonstrations of Murano glass-making every half an hour. There are even glass workshops where you can try glass making and leave Murano with your own souvenir. Those who want to learn more about the history of glass in Venice lagoon should visit the Glass Museum.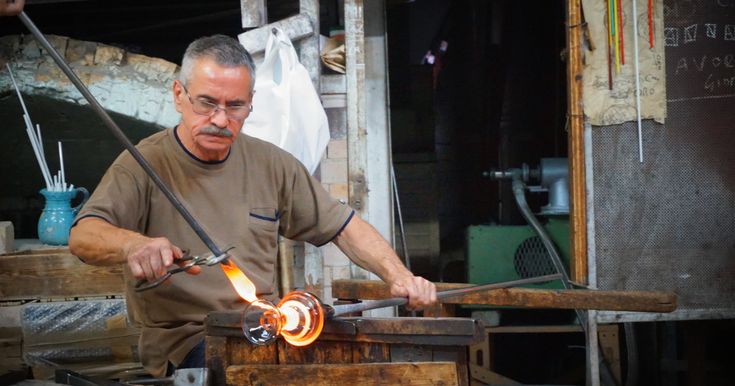 The museum building is located in Fondamenta Marco Giustinian and is built in a beautiful Gothic style. It showcases Venetian glass techniques over the centuries and displays varieties of glass from as far back as Egyptian times. Even though Murano glass is a hit in tourists' eyes, it has suffered a crisis in recent years. Because of that, many glass shops import Chinese glass and try to sell it as Murano. Therefore, buying glass souvenirs directly at glass factories is advisable to avoid being fooled.
Murano Cathedral
Besides the glass-making factories, Murano Cathedral is one of the most fascinating attractions on the island. The cathedral stands on Campo San Donato, but more beautiful views of this building are from the Fondamenta Andrea Navagero, on the opposite side of the canal that divides the island of San Donato from that of Navagero.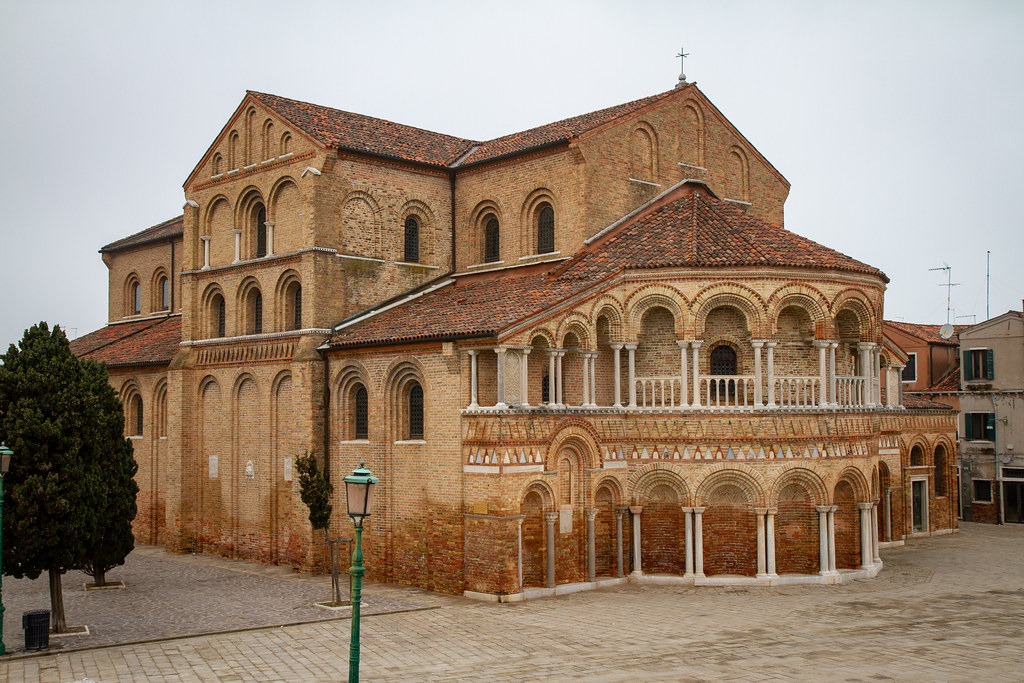 Duomo was built in the 7th century, and over the years, it has undergone various modifications, among which the most significant ones were in the 9th and 12th centuries. If the cathedral is open, it is worth going inside to see a life-size glass crucifix and medieval floor mosaics. From the outside, you can admire a symmetrical facade and a brick structure with three internal naves.
Pallazo da Mula
Pallazo da Mula is a beautiful building in a fine Venetian Gothic style that dates back to the 12th century. It has a brick structure which is characteristic of buildings in Murano, but it stands out for its rich decoration made of Istrian stone.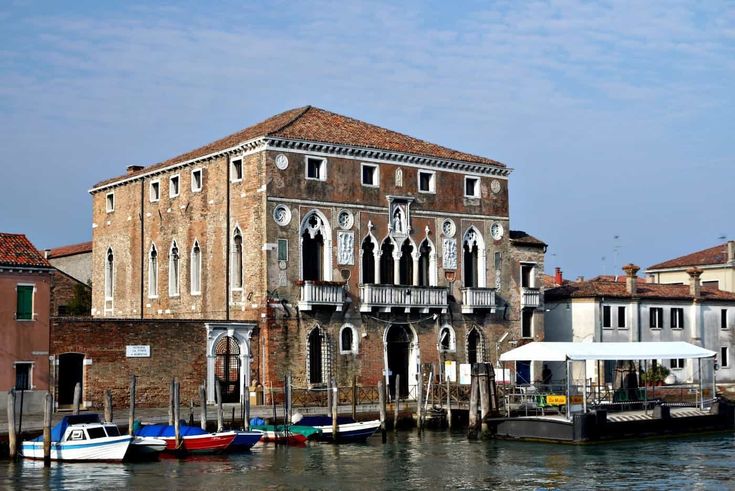 While admiring it, pay particular attention to all the architectural details, such as the arches of the loggias with their particular circular holes, the outlines of the windows with sculptures and rosettes, and the door jambs. Nowadays, the palace is a venue for temporary exhibitions.
Lighthouse of Murano
On the east coast of Murano, near the port, there is a lighthouse of Murano built in 1912. The interesting fact is that the first construction of the lighthouse was entirely made of wood. However, modern times require it to be replaced by an iron structure.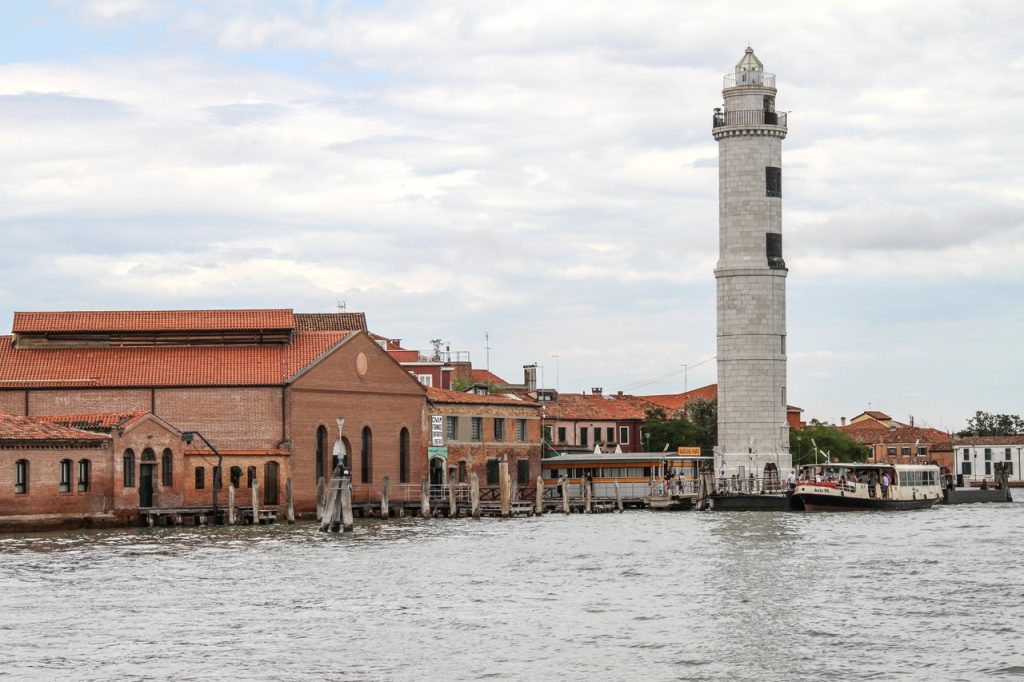 Even though the lighthouse is not open to the public, it is certainly worth taking some incredible photos. Also, if you intend to continue your adventure to the islands north of Venice, you can take the Vaporetto to Burano from the port next to the lighthouse.
Check out more articles about Murano and Venice:
Hey there! Some links on this page are affiliate links which means that, if you choose to make a purchase, we may earn a small commission at no extra cost to you. We greatly appreciate your support!