Murano is the second biggest settlement built on the Venice Lagoon. Located just a few miles north of its big brother Venice, it's a popular destination for visitors to the area due to its smaller crowds, nice scenery, and world-renowned glassware artistry.
But how do you get to this island? Though a popular choice among tourists, it lacks a land bridge or airport. Read more for our definitive guide on how to get to Murano!
How to get to Murano from Venice
Getting from the city of Venice to Murano is very straightforward, and thousands of people make the journey every day. Public transportation is the most popular method among locals and foreigners alike.
Water taxis are the fastest option. You can get them from most places in the city but be forewarned. A ride to Murano will cost at least 50 euros. This amount may double in the high season!
The cheapest and most popular option is taking the Vaporetto. These boats, referred to as waterbuses and ferries, are a popular public transportation option throughout the city.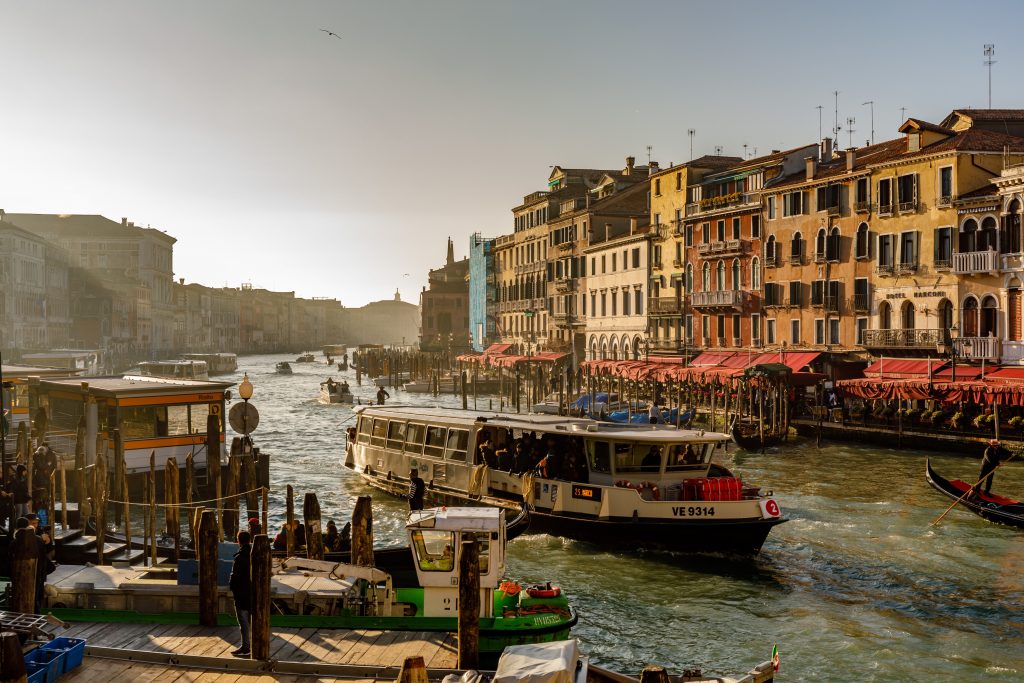 Venice has several Vaporetto lines connecting the city to Murano. There's a good chance you could walk outside your hotel and be within sight of a ferry terminal!
Line 3 starts in the city's far western reaches at Piazza Roma and creeps through the canals, stopping at Ferrovia before arriving at Murano. The journey only lasts 20 minutes one way.
Lines 4.1 and 4.2 also take you to Murano, but the journey could take some time, depending on where you start. The ferry circles around the whole island, even stopping a few times south of Venice in Giudecca. It heads to Murano from Fondamente Nove. If you start there, the journey will only take a few minutes!
If departing late, the ferry service offers three special night lines. Line NM departs only from Fondamente Nove and weaves through Murano's canals, making five stops around the island.
Venice Travel Cards Save Time and Money
Vaporetto tickets have a flat fee of 7.50 euros, so it costs the same whether you ride one stop or 45 minutes to Burano island. If you plan on seeing a lot of the Venice area, investing in a Venice travel card might be smart.
These are available for periods of 1-7 days and range from 20 to 60 euros. These allow you to use the Vaporettos as much as you want throughout the card's validity period, both within Venice and the inter-island connecting ferries.
The card is a money saver and also a time saver. In peak season, there are massive queues to buy tickets. If you miss your boat, it might be another 30 minutes before the next comes.
How to get to Murano from Burano
Daytripping to the far reaches of Venice? Great choice! After indulging in Burano's breathtaking views and colorful houses, hop on the line 12 waterbus back to Venice. It'll stop at Murano's Faro terminal before continuing to the city.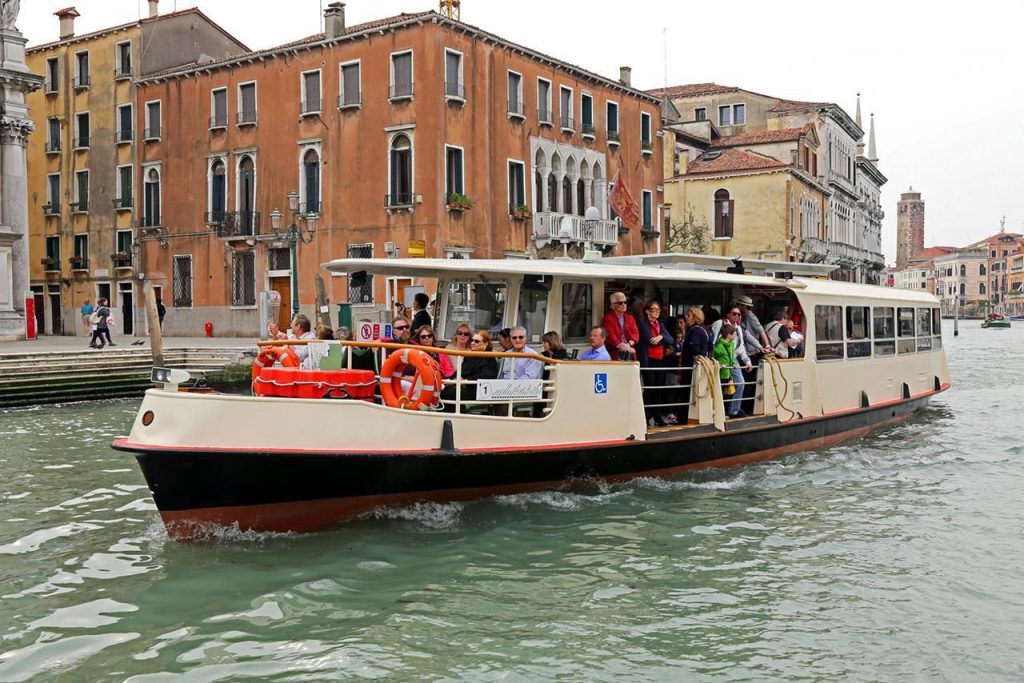 If you spend the whole day in Burano, you won't get stuck there thanks to the special night Vaporetto line. Line NLN departs from Punta Sabbioni and makes several stops on the way to Venice, among them being Burano and later Murano.
How to get to Murano from San Marco
As mentioned previously, several waterbuses connect the islands of Venice and Murano. If you're in Venice, chances are you'll spend some time in Piazza San Marco. Here's how to get from this particular district to Murano.
The city established Vaporetto line 7 to connect Murano and the southeast Venice district. The boat departs from San Zaccaria terminal near Piazza San Marco. Then, it departs directly for Murano with zero additional stops in Venice.
Lines 4.1 and 4.2 can also take you from St. Mark's Square, but it will take about 30 minutes longer due to frequent stops along the way. Line 7 is a much more convenient, tourist-friendly option.
Conclusion
Getting to Murano island from anywhere in the Venice Lagoon is a breeze! Unless you're in a pinch, the Vaporetto is the way to go. With its multiple lines and connections, you can get there from any point in an hour at the latest.
Pro-tip: Get a Venice Travel Card!
If you're spending a few days in the area, this card will save you money after three rides. Use it to get anywhere in Venice and the surrounding area!
Check out more articles about Murano and Venice:
Hey there! Some links on this page are affiliate links which means that, if you choose to make a purchase, we may earn a small commission at no extra cost to you. We greatly appreciate your support!